Homepage>About Jahwa>Company Profile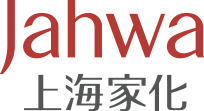 Shanghai Jahwa United Co., Ltd
Shanghai Jahwa United Co., Ltd (hereinafter referred to as "Shanghai Jahwa United Co., Ltd") is one of the national enterprises that has a long historical standing in China. Formerly known as HK Kwong Sang Hong which was founded in 1898, it was listed on the Shanghai Stock Exchange in 2001. Its development has stepped into the 121th years in 2018. Shanghai Jahwa United Co., Ltd has devoted to skin care, personal care and home care products. Based on its business policies of "giving priority to research & development, being brand-driven, innovating channels and guaranteeing supply", it implements the development strategies of "taking the lead in innovation, growth and quality".
Shanghai Jahwa United Co., Ltd, which attaches great importance to brand building, has taken the lead in many segmented markets. VIVE, as a brand of Jahwa, which not only enjoyed great popularity among celebrities of the Republic of China, but also represented China to win the supreme honour in the world-class exhibition. Maxam was the first brand that developed Chinese hair wax, mousse and hand cream as a recollection extending three generations. Liushen, occupying an absolute dominant position among different varieties of floral water, creatively adds traditional Chinese herbs to the floral water. As a pioneer of for men, GF has firmly occupied the position among the TOP 3 brands within the industry. To strike a balance, Herborist integrates Chinese cultures into modern sciences and technologies, in order that the dream of making Oriental beauty shine over the world comes true. Insisting on innovations, HomeAegis has been developing new varieties of household goods for cleaning into mature ones. Giving accompanies the healthy growth of Chinese babies by extracting the essence from the nature for its products and caring babies from the date of their birth. Dr. Yu cooperates with Ruijin Hospital and passes professional clinical medical tests in terms of product quality. Fresh Herb not only adopts the classical concept of traditional Chinese medicine that "flowers shall be used in combination with trees", integrating domestic and foreign advanced technologies. Tommee Tippee is a world-renowned brand for baby feeding accessories.
Shanghai Jahwa United Co., Ltd owns extensive reliable channels so that its products are accessible to consumers within a short time. Having devoted to selling its products in department stores and supermarkets, the company has developed many reciprocal and trustworthy partnerships with its distributors. In the past two years, it has actively developed its e-commerce channels and cosmetics specialty stores. In addition, it has developed strategic channels. Its large-scale and multi-layer channel network assures Jahwa of promptly responding to consumer needs no matter how its external environment changes. Besides, Shanghai Jahwa United Co., Ltd attaches great importance to self-dependent innovations. In 2014, it was formally accredited as a hi-tech enterprise. With state-level scientific research centers and industrial design centers, the company strategically cooperates with domestic and foreign cutting-edge scientific research institutions in many aspects. Making growing contributions to scientific research annually, it takes the lead in the relevant domestic industry of China in terms of R&D outcomes and number of patent applications, meanwhile it has stood firmly as a leader in personal care with traditional Chinese medicinal herbs. In addition, Shanghai Jahwa United Co., Ltd attaches great importance to quality management. With leading production capacity within the industry of China, it produces products for skincare, personal care and home care. As the first one certified by ISO900A, it is one of participants drafting many national standards of the industry. In 2012, it was smoothly certified by GMP.
Skincare, personal care and home care are closely associated with people's life, penetrating into the daily life of thousands of households like streams. To achieve smooth transition and live up to expectations of the general public, the company bears missions and arduous tasks. As a century-old entity reflecting vicissitudes of the industry, Shanghai Jahwa United Co., Ltd cooperatively makes explorations with other enterprises within the industry. Established in China, the company is developing towards the world to improve people's living standards more extensively and thoroughly. Adhering to its values of "Uncompromising integrity, operational excellence and win-win partnership", it has been creating new value, continuously rewarding its customers, employees, shareholders and the society. In the future, Shanghai Jahwa United Co., Ltd will make constant efforts to become the best provider of skincare, personal care and home care products, to create beautiful & healthy lifestyles for everyone, and a clean & delightful home for every family.