Homepage>About Jahwa>Company Profile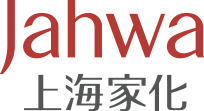 Shanghai Jahwa United Co., Ltd
Shanghai Jahwa United Co., Ltd. (hereinafter referred to as "Shanghai Jahwa") is one of the national enterprises with a long history in China's beauty and daily chemical industry, whose predecessor was Kwong Sang Hang established in 1898 in HK and listed on Shanghai Stock Exchange in 2001. As the first listed enterprise in the domestic industry,Shanghai Jahwa took the lead in realizing the shareholding system reform among Shanghai state-owned enterprises and transformed into a mixed ownership enterprise in 2011. Besides, it achieved operating income of 7.65 billion yuan, a year-on-year increase of 8.73%. The net profit was 649 million yuan, with a year-on-year growth of 50.92%, and the non-net profit was 676 million yuan, with a year-on-year growth of 70.76%. Among them, the annual growth rate of beauty and skin care products reached 22.22%, far exceeding the average growth rate of the industry, and the proportion of revenue increased to 35%, which has jumped to become the largest business category of the company.
Shanghai Jahwa implements a 123 operation principle that is consumer-centricity, with brand innovation and channel evolution as two drivers, and culture, system and process and digitalization as three enablers. Our mission is to create the best health and beauty products and services to maximize the value for our consumers, employees, shareholders, and entire society. What's more, it is always adhering to the values of "Integrity and mutual trust, Innovative and entrepreneurial, Responsibility with courage, Execution with efficiency". It is committed To become the market leader in the Chinese beauty and personal care industry, presenting Chinese beauty to the world.
Shanghai Jahwa highly viewed brand building by focusing on three major areas: beauty, personal care& household cleaning, and maternity and child care. It has established a leading position in many market segments through long-term efforts. As the company develops, it launches a lot of brands successively. Vive was widely welcomed by celebrities in the Republic of China and won Panama Gold Medal, the highest international honor on behalf of China. Chinese hair wax, mousse and hand cream produced under the brand of MAXAM are the collective memory of three generations of Chinese people. Liushen has innovatively added Chinese herbal medicine elements in its floral water series products, which can said to be the leader of the category. GF is recognized as the leader of male skin care brand. Herborist integrates Chinese culture into modern technology, and by making full use of a balanced method, and use herbal power to show the true charm of Chinese women. HomeAegis insists on scientific and technological innovation, constantly creates new categories of household cleaning, and further explores its mature products and expands its market. Giving symbolizes the beginning of nature and the beginning of life, aiming at accompanying Chinese babies to grow up healthily. Dr.Yu cooperates closely with Ruijin Hospital in production and research and development, and its product focuses on skin barrier repair and has been strictly tested by clinical medicine. Tommee Tippee is a world-renowned infant feeding brand. Herborist Derma aims to create a high-tech and high-efficiency scientific research-level skin care brand for Chinese women.
Shanghai Jahwa has always insisted on omni-channel and full coverage of products. The company has been deeply involved in offline channels such as department stores, supermarkets and cosmetics stores for many years, and has established cooperative partnerships of mutual benefit and mutual trust with many distributors. Thanks to digital transformation, the company has successfully expanded its new retail business through offline channels in recent years, and realized the multi-platform layout and refined operation of online channels. The company actively explored online channels such as Tmall, JD.COM and Tiktok, and finally realized the collaboration and integration of online and offline channels.
Shanghai Jahwa puts a new premium on independent innovation. The company has been recognized as a high-tech enterprise for many times. There are a national scientific research center and a national industrial design center being built in the company. Moreover, it has successively carried out various strategic cooperation with many scientific research institutions at home and abroad. Shanghai Jahwa always gives priority to quality management and has strong production capacity within the industry. As one of the participants in the formulation of many national standards in the industry, it took the lead in passing the certification of ISO9001, an international standard for quality management system, and also successfully passed GMP certification in 2012. Meanwhile, as an international beauty company, Shanghai Jahwa has factories in Shanghai, Hainan and Guangdong, as well as Morocco in Africa and Britain in Europe, with international leading production capacity. The company's sales market has also expanded from China to Asia, Europe, Africa, North America and Oceania.
Shanghai Jahwa actively responded to the national policy and took the lead in releasing the medium and long-term ESG strategy and roadmap in 2021.It also actively practices the concept of environmental protection, and plans to achieve carbon peak in 2025, achieve carbon neutrality in its own factories in 2035 and achieve carbon neutrality in the whole value chain in 2050. In terms of social responsibility, it gives back to the society, provides emergency assistance, revitalizes the countryside, practice targeted poverty alleviation, cares for employees and keeps a close eye on consumers' needs. In terms of corporate governance, it expands the responsibilities of professional committees of the Board of Directors, establishes the Strategy and Sustainable Development Committee, the Audit and Risk Management Committee, strengthen internal integrity education. In addition, an anti-money laundering management system is established for the purpose of safeguarding the legitimate rights and interests of shareholders of the Company.
Dedicated to Beauty. In the new era, Shanghai Jahwa will make continuous efforts to push forward various reform and optimization measures, uphold the profound understanding and insight into "dedication", give full play to its solid scientific research advantages and the characteristic advantages of national enterprises. Moreover, it will stay true to the mission, rise abruptly based on its accumulated strength, start again with dreams, live up to the glory, and brings more beautiful products and services to vast clients. Finally, the company will actively keep up with the trends and changes, seize more development opportunities, strengthen the long-term direction, and promote the further development of the enterprise with dedication as well as kindness, so as to achieve the ultimate goal of presenting Chinese beauty to the world.