2018 marks the fortieth anniversary of reform and opening up. Over the past 40 years, China's economy has made great strides and created a miracle in China. 2018 is also the 120th anniversary of Shanghai Jahwa. Since 1898, Jahwa has created many well-known high-quality brands and created beautiful memories of six generations of Chinese people. In 2018, our country promoted a new round of high-level opening up and supported the development of private economy, which brought more opportunities for the development of enterprises. Shanghai Jahwa adhering to the spirit of centuries of ingenuity, continuously invests in the development of its main business, fully taps and meets the needs of consumers, further enriches its categories and improves its brand matrix, so as to promote national development and meet the upgrading of people's consumption through practical actions.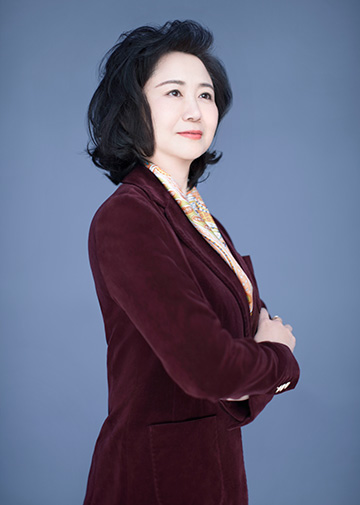 Steadily Promoting Strategic Layout, Operational Effectiveness Highlighted
In 2018, under the strategic plan of "innovation leading, growth leading, quality leading", Shanghai Jahwa continued to implement the policy of "R&D leading, brand driving, channel innovation, supply guarantee". Its main business was steadily upgraded, and the ecological circle of ten brands and eight channels had taken shape. The five platforms of production, R&D, sales, brand and capital had been developed in coordination. Shanghai Jahwa attaches great importance to independent research and development capabilities, launches a new science and technology innovation center, introduces high-end experimental equipment and instruments, upgrades research platforms and laboratories, and incubates more beautiful, fashionable, clean and healthy new products with frontier scientific research strength. The company has developed more than 600 SKU new products, launched zero preservative lyophilized mask, Chinese new aesthetic make-up, Maxam lip balm of lip moisturizing series, upgraded Herborist, GF and other brand products. At the same time, Shanghai Jahwa has participated in the formulation of many national standards and industry standards relying on its leading scientific research strength and forward-looking scientific research planning.
Shanghai Jahwa empowered by digitization, through building "Huameijia CRM System" and "Jahwa the First Party DMP" system to build a complete digital marketing data closed-loop, striveed to achieve marketing precision, differentiation, customization, and achieve quality marketing. The company crossed the border to launch Maxam White Rabbit lip balm, Liushen flavor cocktail and other internet celebrity of domestic goods, detonating new national fashion topic, leading the fashion trend of domestic products; with the help of fans economy, actively importing resources, raising brand topic fever, and realizing the younger remodeling of classic products. Jahwa takes the consumption trend of the new retail era as the core, constantly introduces high-quality brand products, and promotes the subdivision layout of the company's category.
Shanghai Jahwa deeply cultivates eight channels, deeply explores the development potential of each channel, explores new channels, consolidates mature channels, innovates channel models, cultivates new growth points, integrates channel advantages to achieve cooperative development. Jahwa works hand in hand with high-quality enterprises to open up overseas channels, promote the global market layout, and further release the development momentum.

Shanghai Jahwa actively promotes digital management, embraces Internet thinking, and realizes the transformation of traditional manufacturing enterprises. Jahwa's crossing factory has been put into operation formally, realizing digitalization, precision, informationization and automation of operation and management. The production capacity, supply support capacity and intelligent manufacturing level of new factory has been improved comprehensively. At the same time, the new factory establishes a green management system, improves energy efficiency, and actively implements the environmental protection concept of building a beautiful China.
Grasping Opportunities and Developing Advantages to Achieve Changing lanes and Overtaking
2019 is the 70th anniversary of the founding of New China. The Chinese people will overcome difficulties and struggle for the realization of building a well-off society in an all-round way. Shanghai Jahwa will continue to give full play to its own advantages, link up industry colleagues, and help to realize the rejuvenation and strength of the nation.

Shanghai Jahwa will strengthen the whole channel construction, consolidate the long-term advantages of channel layout, consolidate the advantages of offline substantive channels, rapidly enhance the operational capacity of e-commerce, constantly expand overseas markets, effectively reach the end-users, and enhance brand market share. At the same time, the company will accelerate product development, focus on key product breakthroughs, promote Huameijia, big data management and consumer insight, continue to promote cooperation and mergers and acquisitions business, and achieve dual-engine growth of endogeneity and extension.

Shanghai Jahwa will give full play to its leading advantages in production and manufacturing, using intelligent management to achieve the manufacturing quality of industry leading, comprehensively help to launch the "Made in Shanghai" brand, and help to build a new brilliance of Chinese manufacturing. Shanghai Jahwa will continue to promote the high-end, digital, intelligent, platform and international layout, strengthen the company's multi-brand, multi-category, multi-channel development advantages, enhance the competitiveness and influence of its own brand, aim at first-class international day chemical enterprises, strengthen cooperation with more business partners, complement each other's strengths, achieve win-win and rapid change of lanes, and build an industrial ecosphere with infinite development space.
Keeping Forging Ahead, Leading Career of Beautiful & Health
2019 will be the key year for the transformation and upgrading of Shanghai Jahwa. Our country will further promote the construction of an open world economy and create a business environment aiming at international first-class, which will bring new development opportunities for enterprises. At the same time, it will also face unavoidable development barriers such as downward economic pressure, structural adjustment pains and intensified industry competition. The development of history is advancing in waves, and the development of the times is spiraling upward. In the future, Shanghai Jahwa will be a champion of beautiful and healthy undertakings and a dreamer of happy undertakings with a down-to-earth and dedicated spirit of research and pioneering spirit of forging ahead, pursue extraordinary undertakings and create extraordinary times with consumers and investors, offer another hundred years of contribution to China's building cultural self-confidence and shaping beautiful and healthy image.
Shanghai Jahwa United Co., Ltd
Chairman and CEO Zhang Dongfang